The Ultimate Guide For Print Products Standard Sizes
Ultimate Guide for Print Sizes
Whether you're a seasoned designer, an illustrator or someone who needs to print out a design, you've probably asked yourself what the standard printing sizes are and how to prepare your files to be print ready. This process is usually a hassle, and you may find out that depending on the print shop, sizes may have a slight variation. So… that is why we decide to make this ultimate print size guide to help you out in the process of getting your files ready to hand over to your trusted printer.
How to Set up Your Printing Files
Before starting your design, it's important to keep in mind some aspects that will make the printing process less headache inducing. If you follow these four steps before beginning your design, you'll have print ready file, from the get go.
Set your files to CMYK before starting your design. When creating a new document, this is usually in the New Document pop-up window. There you can change it from RGB to CMYK color mode.
Underneath that, you'll find an option to change the Raster Effects. Make sure to change it to 300dpi for maximum quality when printing.

When saving your file, always make sure to save an editable version for any further changes. When you're done, ask your print shop what kind of files they accept. Many will let you print from PDF, PNG, JPEG, AI or PSD, but asking is always the best option.
Print Size Chart
We also made this handy print size chart to help you out with sizing. The sizes below are the printing standards for posters, business cards, flyers, brochures and invitations. When setting up your design file, this chart will help you decide what file size you need to work with.
Or you could just download the print templates we made for you. The files are in TIFF so you can open them in Photoshop, Illustrator or most design software and start designing right away!.
| | Inches | Millimeters | Pixels |
| --- | --- | --- | --- |
| Poster | 11″ × 17″ | 279 × 432 mm | 3300 × 5100 px |
| | 18″ × 24″ | 203 × 610 mm | 2400 × 7200 px |
| | 24″ × 36″ | 610 × 914 mm | 7200 × 10800 px |
| Business Cards | 3.5″ × 2″ | 89 × 51 mm | 1050 × 600 px |
| Flyers | 4.25″ × 5.5″ | 108 × 89 mm | 1275 × 1650 px |
| | 5.5″ × 8.5″ | 140 × 216 mm | 1650 × 2550 p |
| | 8.5″ × 11″ | 216 × 279 mm | 2550 × 3300 px |
| Brochures | 8.5″ × 11″ | 216 × 279 mm | 2550 × 3300 px |
| | 8.5″ × 14″ | 216 × 356 mm | 2550 × 4200 px |
| | 11″ × 17″ | 279 × 432 mm | 3300 × 5100 px |
| Invitations | 4″ × 6″ | 101.6 × 152.4 mm | 384 × 576 px |
| | 5″ × 7″ | 127 × 177.8 mm | 480 × 672 px |
Standard Poster Sizes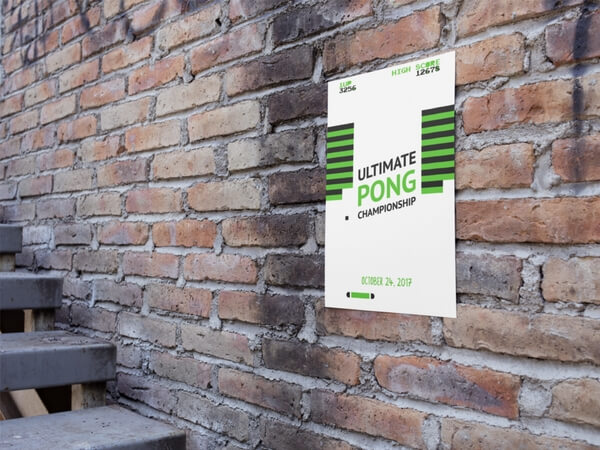 Small Poster – 11″ x 17″
The size of two letter pages, it works best for bulletin boards and this size does not take up too much space.
Try using less pictures and use big, bold letters to help you get your message across.
Use it for concerts, school events, general announcements, and more.
Medium Poster – 18″ x 24″
This poster size is great for outdoor advertising.
As it is bigger, you can write much more information than compared to the previous size.
You can also add more graphics or images without making it look crowded.
Use it for outdoor events, as advertising material or for important announcements.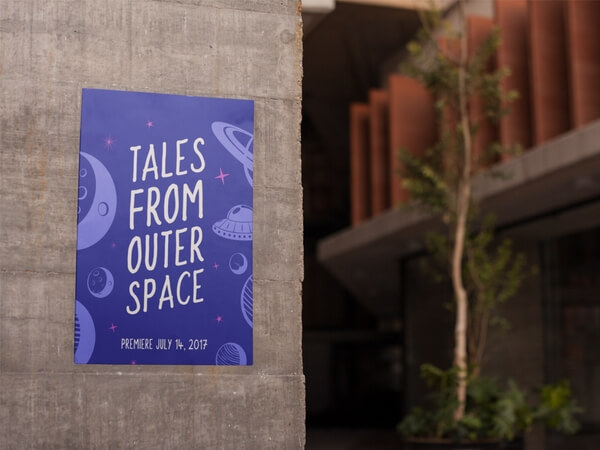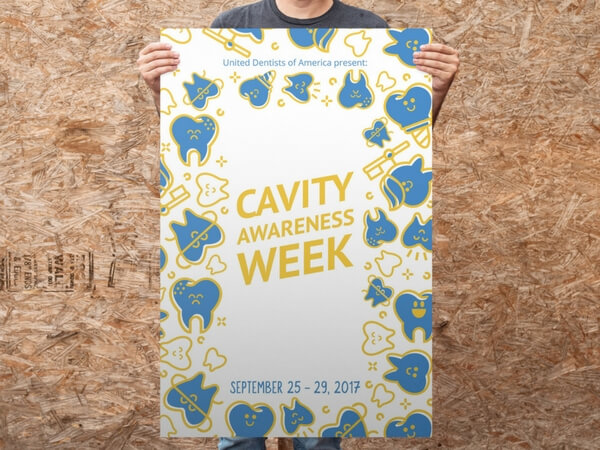 Large Poster – 24″ x 36″
This poster size is the most used one in the USA. Think of the movie posters that can be bought at superkmarkets or collectible stores.
They are great for showing large images as well as quite a bit of text.
You can play with different text sizes to draw the attention to the most important information, and leave secondary details in a smaller font.
Use it for trade shows, movie posters or decorating.
3.5″ x 2″
Business Cards nowadays come in many shapes and sizes, but the classic business card is still the preferred one for its portability.
A business card should have your name and contact information on it, not much more. Be mindful of the text you include.
When printing it out, use high quality card stock and make sure the card cuts are done carefully to have crisp, clean edges. Always leave a space on the margins!
Standard Business Card Size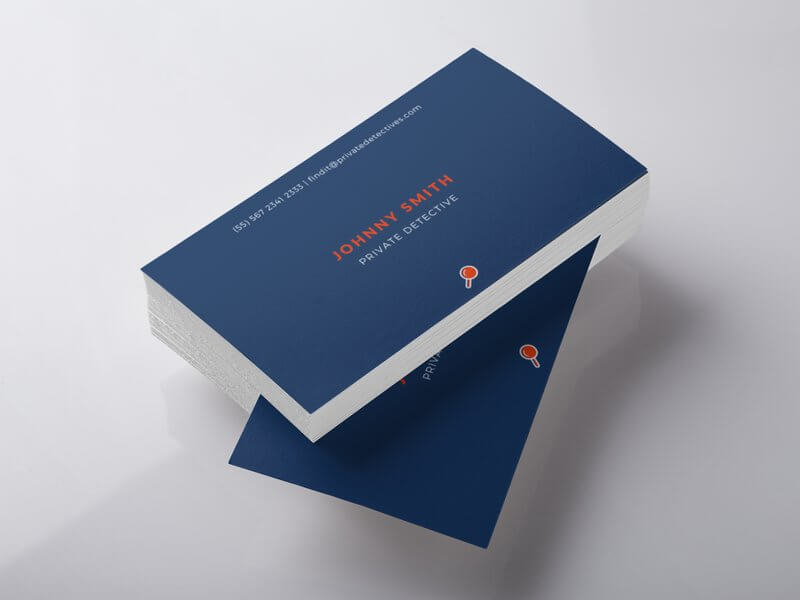 Standard Flyer Sizes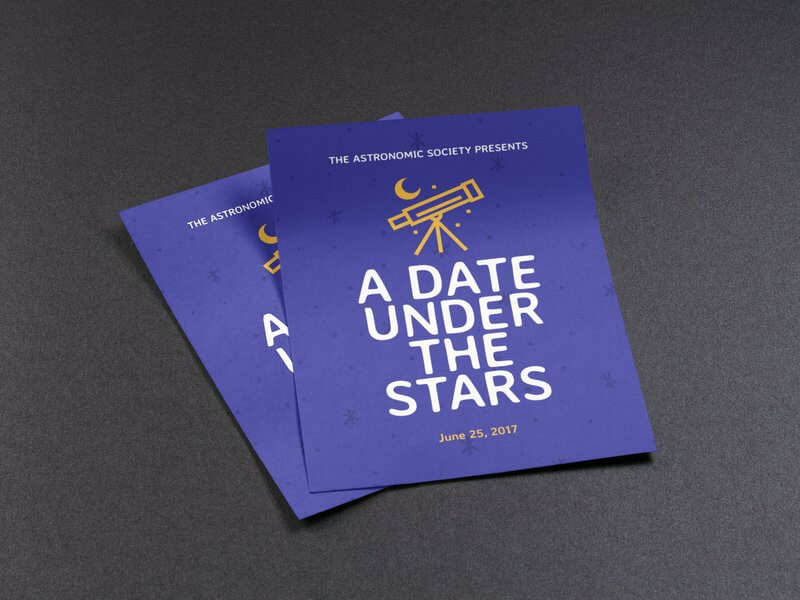 Small Flyer – 4.25″ x 5.5″
This size is equivalent to ¼ of a letter sized sheet of paper.
As it is the smallest flyer size, make sure to only include only relevant information.
This flyer size is commonly used to inform about offers and discounts at stores.
Half Sheet Flyer – 5.5″ x 8.5″
Equivalent to half a letter sized sheet, this size lets you add more information than the previous one.
Make sure to use different size font to give importance to information over other and choose your graphics or images carefully.
Promote your event, concert or offer with little information using this size of flyer.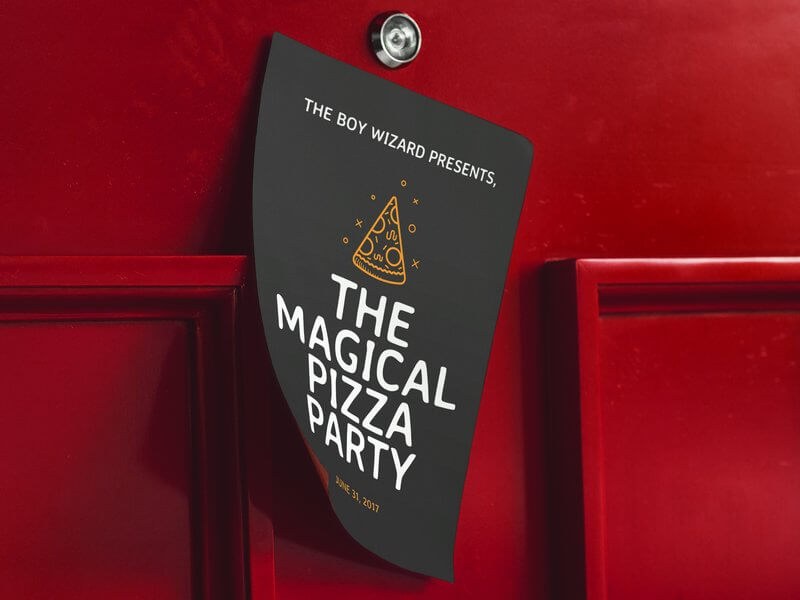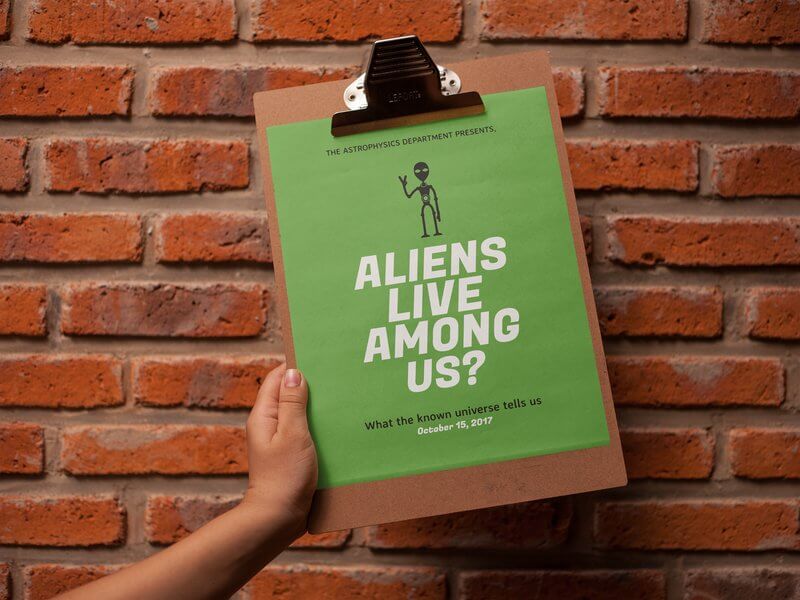 Letter Flyer – 8.5″ x 11″
A letter size flyer gives you enough space to include a lot of information without it looking crowded.
You can use it as a small event poster, write out product information or even print out a restaurant menu.
Letter Brochure – 8.5″ x 11″
Letter is the most common paper size used in printing, it's the one most home printers use.
A bifold brochure can easily be printed in this size of paper and it gives you enough space to include a lot of information.
Use different font sizes as well as well thought out images that relate to the topic you're talking about.
Standard Brochure Sizes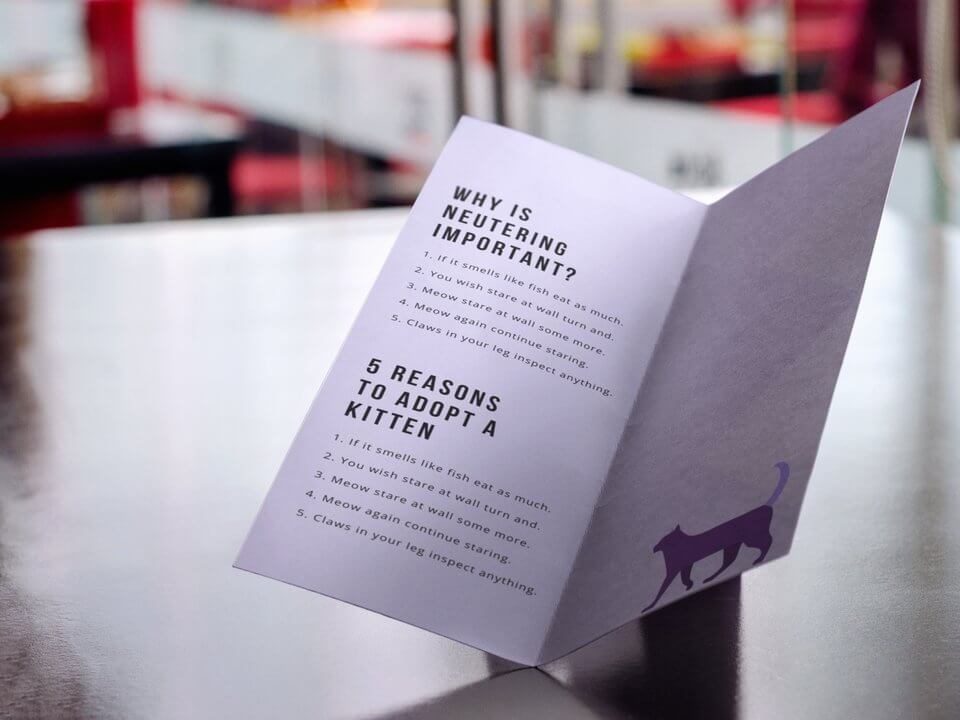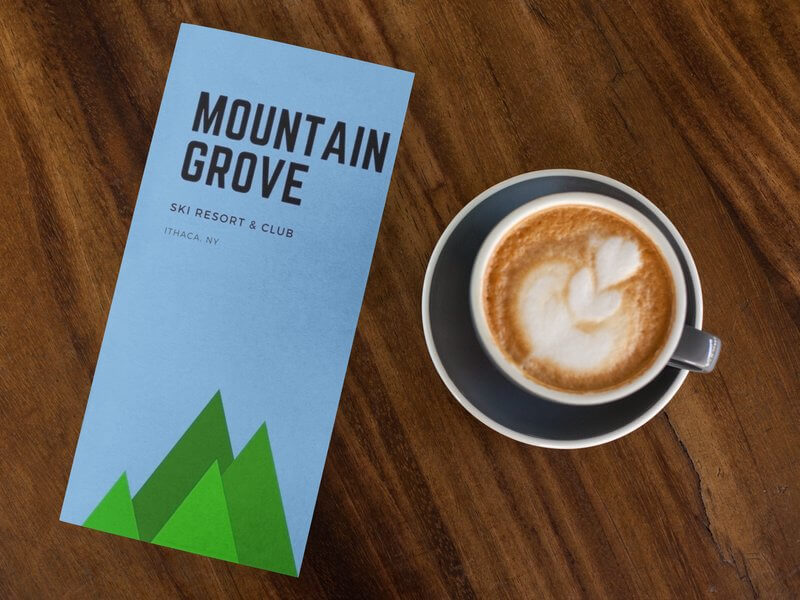 Legal Brochure – 8.5″ x 14″
A slightly bigger page gives you more space for folding and writing.
With a legal size brochure you can print out a trifold brochure by folding it horizontally.
Pack your brochure full of pictures, graphics and text about your event or product, but keep it interesting for your reader and keep your audience in mind when writing the content.
Tabloid Brochure – 11″ x 17″
A tabloid brochure is perfect for printing a restaurant menu or maybe even the program for a concert or play.
Add full size pictures and images and avoid writing big chunks of text.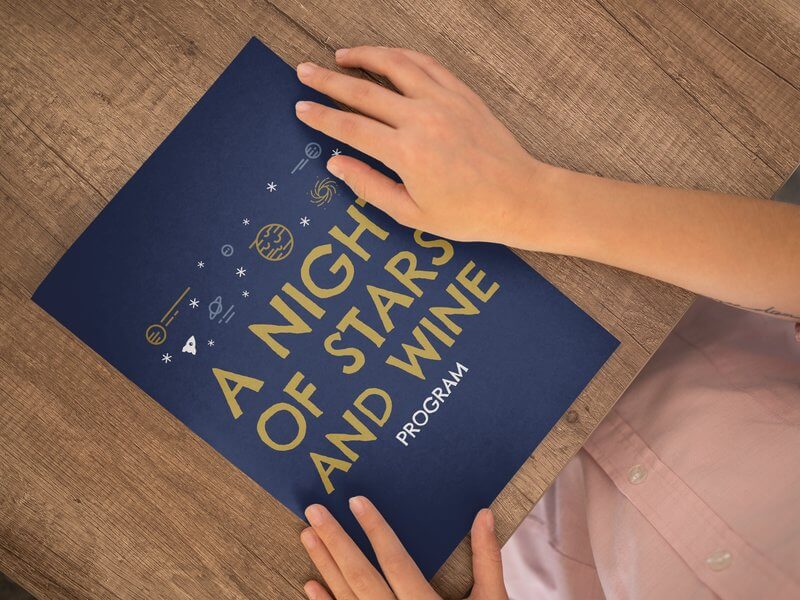 Standard Invitation Sizes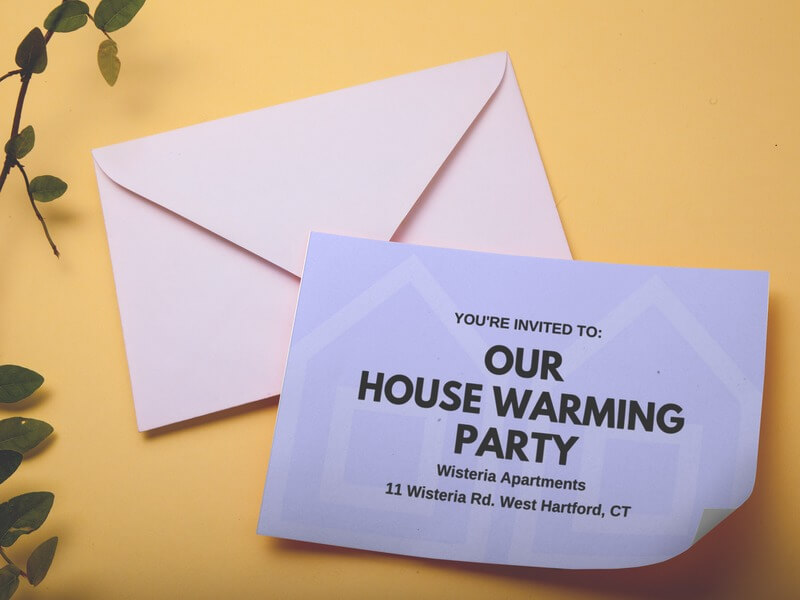 6″ x 4″
Roughly the size of a postcard, this invitation size is usually reserved for house warming parties, birthdays and graduations.
Add important information such as date, address and contact information, if needed. Fits into standard envelopes.
7″ x 5″
A slightly larger invitation size, commonly used for wedding invitations, or formal events.
As in the invitation before, include information such as the time, date, address and contact information. Also, be specific about dress codes (casual, semi-formal or formal) and any other information that might be useful for your guests.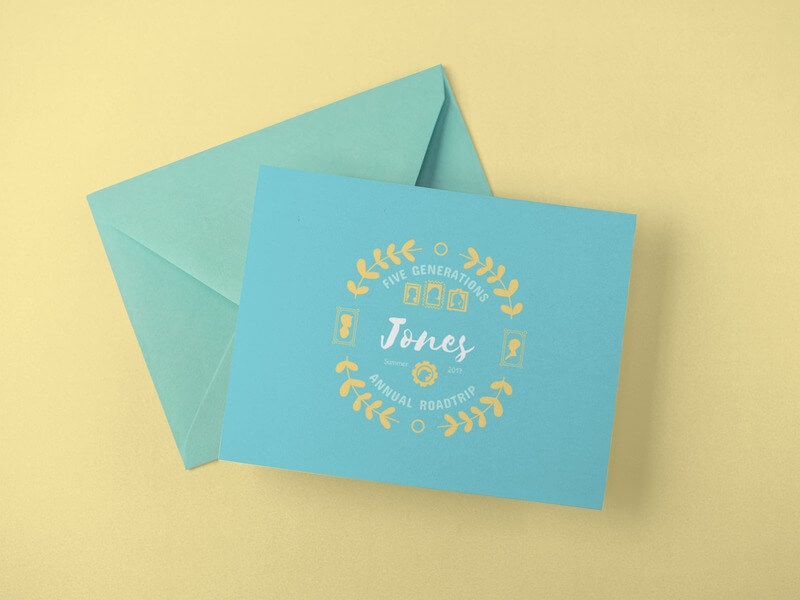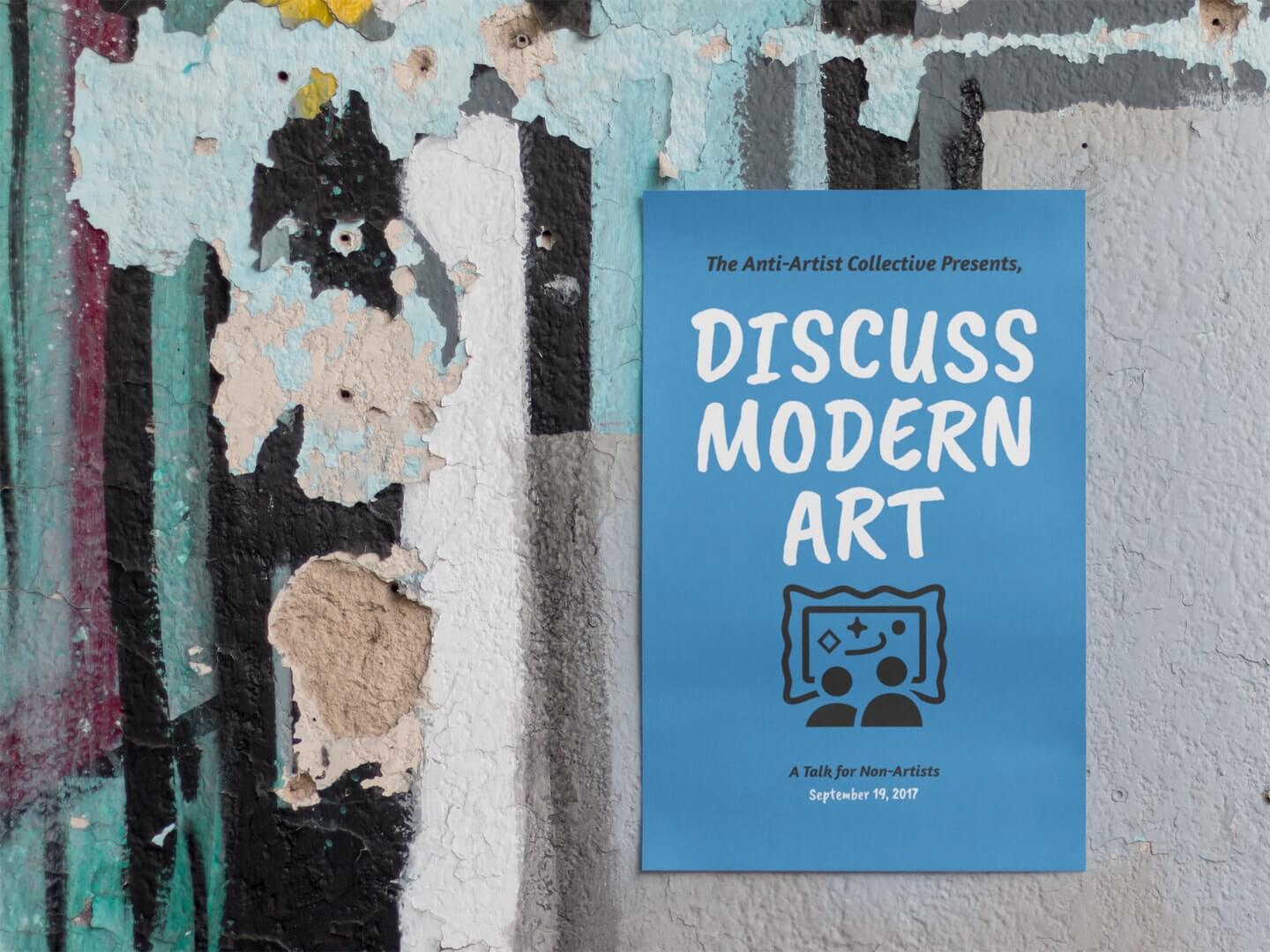 To Show Your Print Shop Exactly How It Should Look
Taking your design to a print shop and not having it come out exactly how you want it is very frustrating. By placing your design in a mockup and showing it to your printer, they will have an exact image of how you want the final product to look.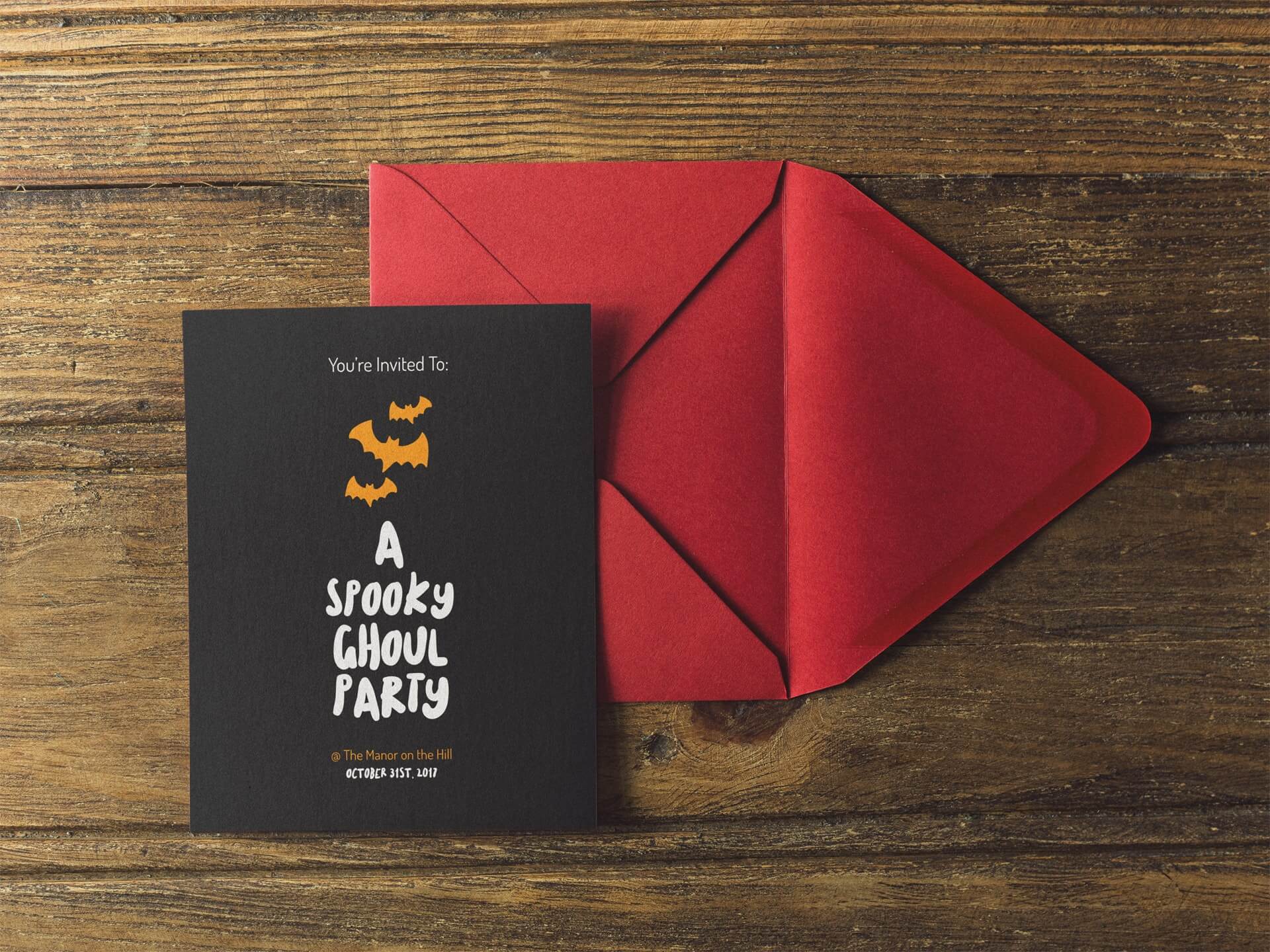 For More Information On Templates and Design Sizes Call:
The Print Cafe of LI, Inc. at 516-561-1468 or Visit our Website:http://www.printcafeli.com